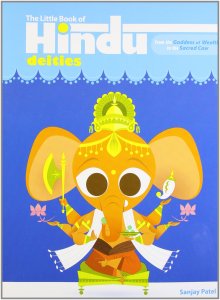 The Guru Shishya Tradition in Hinduism for Kids
The Guru Shishya Parampara/Tradition is a very important part of the Hindu culture and religion. The oral transmission of sacred knowledge, from the teacher to the student, continues till today.
There have been numerous instances of one or both the parents taking on the role of Guru for their child/children and imparting Religious and Secular education.
Hindu tradition is very rich in the art of story telling and poetry. You can help your kids know the nuances of Hinduism through the help of the modern retellings of traditional Hindu stories listed below. In this way you will continue the ancient Guru Shishya Parampara. [click to continue…]
{ Comments on this entry are closed }